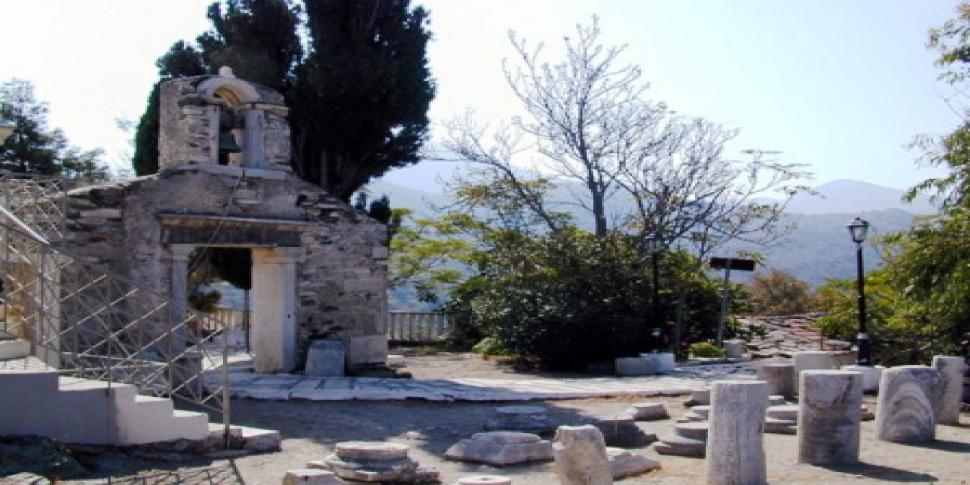 Posted on March 5, 2016 By Ikarianna
Saint Irene
This is one of the most important post-Byzantine monuments of Ikaria, built on the ruins of an early Christian basilica,
parts of which can still be seen today in various places. The church had previously been dated to the 9th-10th century.
recently the probable construction date was proposed to be the 11th-12th century. The church belongs to the type of the simple four-column cruciform.
It is rectangular, the cross arms are housed with gabled roofs and in their intersection,there is based on a simple square pillars a towering dome with an octagonal drum. The corner apartments  are being housed with pitched roofs, while the east is shaped by a three-sided apse with five-synthronon internally. On the west side of the temple abuts a narthex on the west side of which there has been formed  an open gallery by columns, from which survived four columns in contact with the west wall of the narthex and the bases only in the second row of columns in front of them.The church roofs are covered with slate and the walls are not visible due to the coating of the walls with plaster.